Moja witryna
the blog contains information about what hardware ldnget up to and what we find inspiring.
hardstyle
| | |
| --- | --- |
| FUCK YOU- We pulled it off...!! And a MASSIVE shout out to all my legend mates that helped make this show happen. Photography Dominic Hatcher - http://www.dominichatcher.com/ Jim Johnston - http://www.flickr.com/photos/jimtobias/sets/72157627573668067/ Film Jasper Delamothe, Max, Jack and Ed Music My Bad Sister- Sophie and Polly Dunium Make-Up Zoe Koritsas - www.zoekoritsas.com Alexa Neasham Claira Matheson Alicia Davies And obviously to all the models. Nadeem Saul Chweya Austen, Earl Atkinson, Jake Cooper, Jake young, Josh, Katy Dron, Ty Evans, Brooke Livesey, Paris- love child and Honey Simmonds. | |
Powered by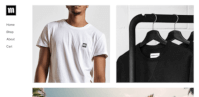 Create your own unique website with customizable templates.